Email: info@umdisasterwarehouse.com
Shoe Box Ministry Updates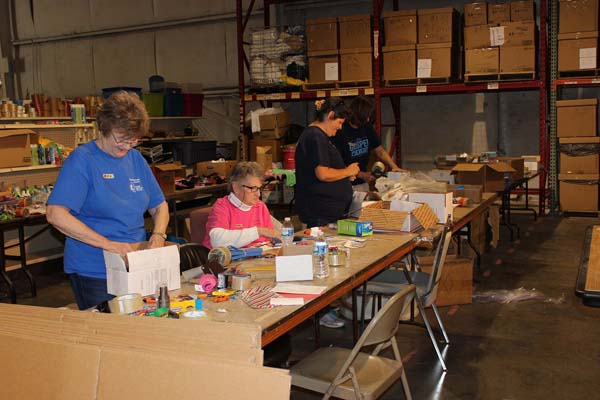 Does your Vacation Bible School have a mission project?
1. Why not chose the Christmas shoe boxes?
2. What about the 4th graders and older come to the warehouse for a field trip?
More than 10,900 children in poor countries received shoe boxes in 2018. Countries that received them were Costa Rico, Dominican Republic, Haiti (poorest nation in the hemisphere), Honduras, Nicaragua, and Panama.
We are shipping Shoe Boxes in September 2019, If you haven't sent them in, please get them in, as it takes a lot of work to get them to these children by Christmas. As of mid September 2019, we have begun shipping to those countries and to Ecuador.
Instructions for Shoe Boxes May 19 2020
Nativity Coloring Book in Spanish Jan 2020