Email Us: info@umdisasterwarehouse.com
Announcement:
Moving Forward into 2020:
2019 was a very busy year! We responded to flooding (TN and NW AL) and tornado damage (Oneonta AL, Guntersville AL, Smith Station/Beauregard AL, Town Creek and Colbert Heights AL). The warehouse shipped cleaning buckets and hygiene kits to PA and LA to help with flooding in the Northeast and South Central US.  School kits, tarps, furring strips, nails and work gloves were shipped to the Panhandle of FL to help families still recovering from Hurricane Michael. With that being said the SE US did not experience a direct assault from a Hurricane during 2019.  What a blessing!  The warehouse shipped over 13000 Christmas shoe boxes and our volunteers logged over 9600 hours at the warehouse during 2019. Again, what a blessing!
As we start the New Year our greatest need is Lead Volunteers.  Lead Volunteers are volunteers who are willing to train at the warehouse on kit verification and building and then be available to assist and mentor scheduled adult and youth volunteer groups at the warehouse.   Training usually takes 2 visits (2 hours each) to learn the process.  Interested?  Please call us at 256-341-9961 or email at disaster.warehouse.alabama@gmail.com
Bydisasterrelief
/ May 16, 2020
Please take a few minutes and read our newest newsletter update. Newsletter April_2020
Read More
Bydisasterrelief
/ January 4, 2020
Please take a few minutes and read our newest newsletter update. Click here to read Disaster Warehouse Newsletter (Dec 2019)
Read More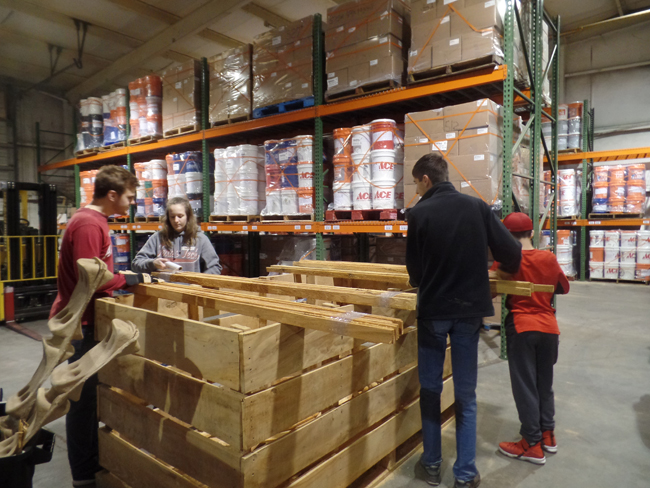 "COME & SERVE WITH US"
Our Motto Everything in the warehouse is doing no one any good. Let's get it out where it can do some good! Volunteer To Serve If you or your church would like to volunteer at the U.M. Disaster Warehouse please visit our Volunteer Page and signup today. Or, you can always call us for more information: 256-341-9961
We Are Available To Help
Please take a few minutes and read our newest newsletter update. Newsletter April_2020

Please take a few minutes and read our newest newsletter update. Click here to read Disaster Warehouse Newsletter (Dec 2019)